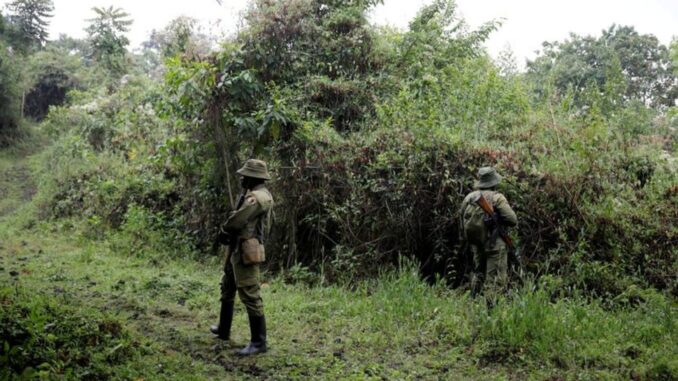 A warlord suspected of killing nearly two dozen eco-guards in Virunga National Park has been arrested in North Kivu, which is still under siege. Jackson Muhukambuto is also believed to be a poacher who traffics in ivory.
Jackson Muhukambuto was apprehended earlier this week on the outskirts of the town of Butembo. His shadowing by eco-guards lasted six months, said the director of Virunga National Park. According to Emmanuel de Merode, Jackson Muhukambuto and his militia, the Mai Mai Jackson, are suspected of several murders.
In the space of three years, they are said to have killed nineteen eco-guards, numerous civilians and several soldiers. A deserter from the regular army and a former member of several rebel movements, the man is the head of an armed group that operates over an area estimated to be more than half of Virunga Park. The park covers an area of 7,800 square kilometers.
Jackson Muhukambuto reportedly has strong networks within the army and among traders in the Nande community, according to a recent report on the situation of armed groups in eastern DRC.
According to park sources, Muhukambuto's arrest came after an exchange of fire between his men and eco-guards. No information is available on his place of detention. We only know that he is in the hands of military intelligence.