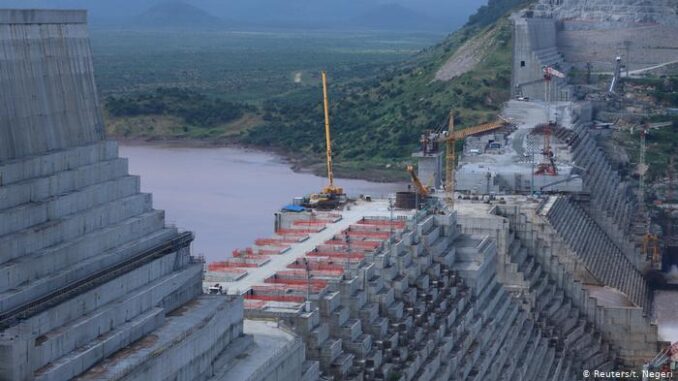 The Foreign ministers of the Arab League met on Tuesday in Doha, Qatar, for an extraordinary Summit. On the sidelines of this Summit was a meeting, at the request of Sudan and Egypt, on the Great Ethiopian Renaissance Dam, whose second phase of filling is due to begin next month. And the member countries voted unanimously in support of Khartoum and Cairo, and for UN intervention.
"There is a unanimous Arab position" on the Grand Ethiopian Renaissance Dam. Gradual steps" must be taken to support Egypt and Sudan in this matter. Among them, the prompt referral to the UN Security Council, explained the Qatari Foreign Minister during a press briefing on Tuesday, June 15, adding that "the security of water supply to Egypt and Sudan is an integral part of Arab national security.
During the meeting, Egypt, a co-founder of the Arab League, and Sudan presented a lengthy document detailing their common position. No member country disagreed, and all agreed that Congolese mediation, on behalf of the African Union, was so far without result.
But Ethiopia, which is thus facing opposition from Gulf countries with which relations are nonetheless rather good, immediately made it known that it "completely rejects" the Arab position. A statement from the Ethiopian Ministry of Foreign Affairs even expressed its "dismay" at the "erroneous positions" on the subject, which ignore, says Addis Ababa, the "legitimate rights of Ethiopia" where the sources of the Nile are located.