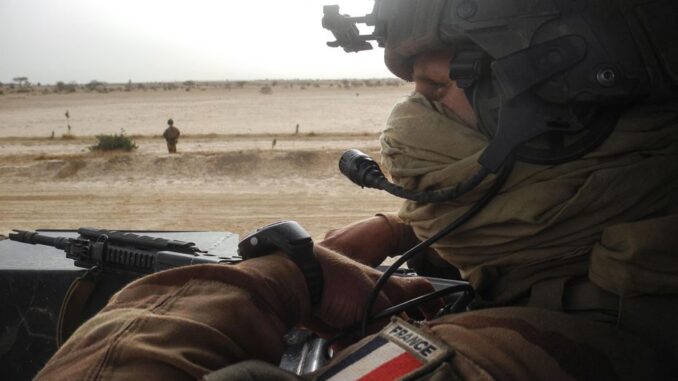 French forces from Operation Barkhane were attacked on Monday in northern Mali, 160 km south of the main northern city of Gao. A vehicle bomb was used by the jihadists. French soldiers and Malian civilians were wounded and suicide bombers were killed.
On the outskirts of the Malian town of Gossi, the attack occurred not far from the Anne-Marie Salomon dispensary, named after a French nun who had set up a health center to treat local people.
According to reliable sources, a vehicle loaded with explosives, operated by suspected jihadists, struck a Barkhane force vehicle on a security patrol. Witnesses heard a loud noise.
The French military reacted immediately on the ground, with Tiger helicopters and Mirage 2000s in support. Suicide bombers were reportedly killed. French forces were injured, as were Malian civilians.
In the vicinity of Gossi, 160 km south of Gao, Barkhane has a base that serves as a bridgehead in the fight against the jihadists. The area borders Burkina Faso. The local population lives in insecurity. Recently, a wealthy merchant from Gossi was found murdered and two civilians traveling further north were killed by unidentified gunmen.