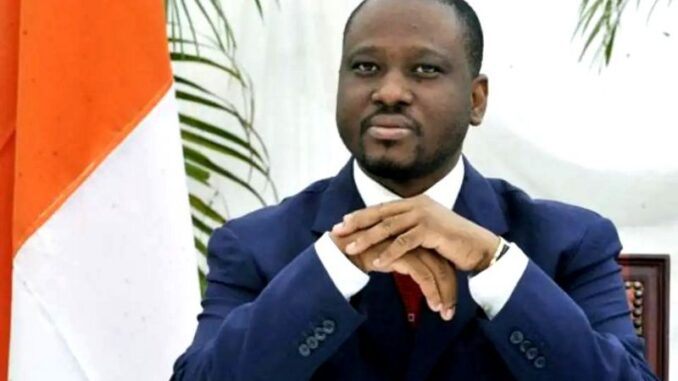 Former Prime Minister Guillaume Soro was sentenced to life imprisonment on Wednesday by the Abidjan criminal court for "undermining State authority," "conspiracy," and "spreading false information". The other defendants received sentences ranging from 17 months to 20 years in prison.
At the end of the hearing in Abidjan, Raoul Gohi Bi, one of the lawyers for the convicts, promised to contest the verdict, counting on the "wisdom" of the appeal judges to "help restore the law.
In Europe, where Guillaume Soro still resides, his lawyers are questioning this appeal, which "will not change anything in the face of a justice system that takes orders" according to one of them. But they are already warning: "as soon as the judgment is published, we will attack it," said Robin Binsard.
The lawyer plans to file "additional complaints" before the international courts already seized on behalf of the former president of the National Assembly and his relatives.
Four cases are currently underway: before the UN Working Group on Arbitrary Detention, before the UN Human Rights Committee, before the French courts for a recording released by Ivorian prosecutor Richard Adou, and before the African Court on Human and Peoples' Rights.
The Court, which was brought to trial as a matter of urgency, ruled in favor of Guillaume Soro twice last year, calling for a halt to the proceedings against him and for the release of those imprisoned. These decisions led the Ivorian government to partially withdraw from the court. A ruling on the merits is expected by the end of the year.
Since he was unable to return to his country in December 2019, Guillaume Soro has been fighting a real legal battle with the authorities of his country. As a reminder, he had already been sentenced in April 2020 to 20 years in prison in Côte d'Ivoire, for "concealment of embezzlement of public funds" and "money laundering". Since May 2020, he has also been the subject of a complaint in Paris for "assassination", "torture" and "war crimes".