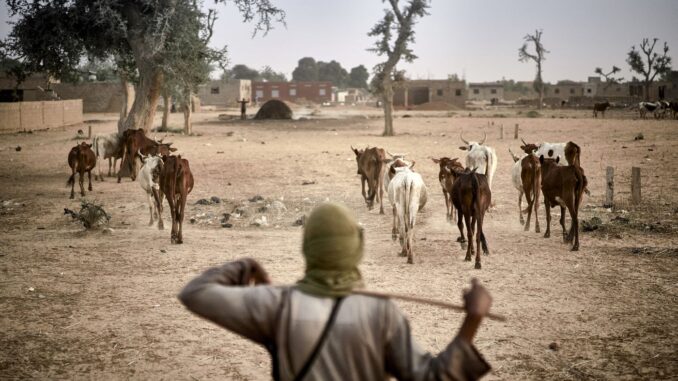 The five Christians who were kidnapped on Monday morning were freed in the afternoon of Wednesday, June 23. Until now, there has been no news of the priest of Ségué, near Mopti, and the four faithful who had taken the road with him to San, in the Ségou region, to attend a funeral. They never arrived at their destination.
Their abduction had not been claimed, but their captors finally released them, not far from the area where they were abducted in the Mopti region. Less than 72 hours after their abduction, they were dropped off on the side of the road between Bankass and Bandiagara, in the village of Parou.
This village is infamous for the numerous jihadist attacks that have occurred there in recent years. These attacks have been claimed by the JNIM, Groupe de soutien à l'islam et aux musulmans, linked to Al Qaeda in the Islamic Maghreb.
The priest of Segue and the four faithful who accompanied him are in good health. According to information provided by the governorate of Mopti, the five men owe their rapid release to the poor condition of their car. Their vehicle broke down not far from the Burkina Faso border.
The kidnappers decided to abandon the vehicle somewhere in the bush and, thanks to the mediation of local Dogon and Fulani notables, they agreed to free their five hostages, who had become very cumbersome. The mayor of Ségué went to Parou to bring the five men back to their village.
They will then have to be interviewed by the Bandiagara gendarmes, to whom the investigation has been entrusted. No doubt they will be able to provide answers to the many questions that remain about the real identity of their kidnappers and the reasons for their abduction.