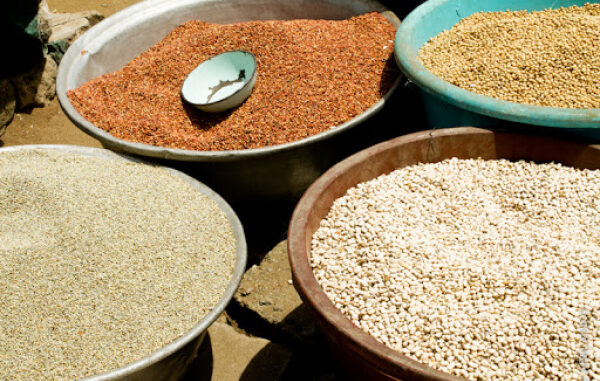 The Anie market is one of the main suppliers of grain to the south of the country where the capital Lomé is located. It comes alive three days a week: Tuesday, Wednesday and Thursday. But this year, due to poor harvests, buyers are struggling to find what they are looking for.
This year, the traders who come to buy in bulk in this gigantic market to sell then on the markets of Lomé have all the same lamentation: the prices are expensive and the products missing
"Last year we had rain but not this year, anything worked in the fields. As a result, everything is expensive. And not only maize, beans have gone up to 1700 FCFA… Normally the farms that have stock sell it back to us, but even that we can't find," says a vendor. Last year at the same time, corn was sold at 350 francs a bowl; it has risen to 600 and 650 on the market in Anié.
"Normally yams should be available in June, but we don't have any, we are selling last year's tubers," says another. The last agricultural season was bad due to lack of rain.
In Lomé, a bowl of corn is sold for 800 CFA francs. Life has become expensive for the Togolese. The last session of the country's bishops' conference invited the authorities and all institutions "to pay vigilant attention to this challenge.
So how can we explain this increase in the price of corn, the staple food in Togo? There are several reasons: local, regional and even global, because this increase also concerns other cereals and the entire planet.
First, at the local level, in Togo as in other West African countries, the last harvest was disrupted by bad weather. Floods have damaged fields. As a result, grain stocks are low.
The lean season has just begun and already prices are high. They will not drop significantly until the new crop arrives on the market.
The climatic lull is expected to be short-lived. The new crop year itself is once again disrupted by the weather. This time, it is the drought that worries producers, who prefer to spread out the sale of their goods over time, which helps to keep prices high.
And this is expected to continue in a general context of rising prices of cereals and raw materials at the global level. On the international market, the price of corn has soared, almost doubling from a year ago.