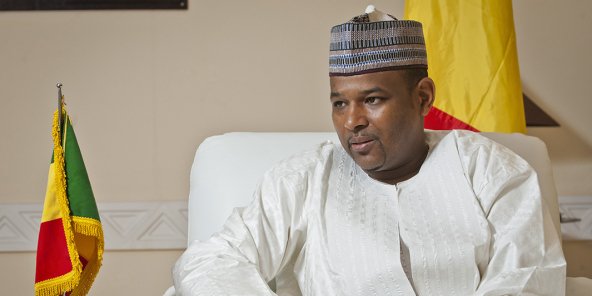 While the presidential election is expected to be held in February 2022, several personalities are expected to be candidates. This is the case of former Prime Minister Boubou Cissé, who joined the URD, a major Malian political party, this week-end.
Boubou Cissé's immediate entourage says he joined the Union for the Republic and Democracy (URD) because he shares the party's ideal of peace and justice, whose leader Soumaïla Cissé died last year. But if the former Malian Prime Minister is leaving his luggage within the formation, a member of the Liberal International, it is also because he has political ambitions.
At the end of February 2022, the Malian presidential election is expected to be held. According to our information, he is preparing for it. He therefore needs an electoral machine. However, the texts of the URD are clear: to be a candidate of the party in the presidential election, it is necessary to be a militant in a base committee. This is done. Boubou Cissé must now show his ability to gather around his name all the structures of the party. He has assets. Among his supporters, there are heavyweights of the party. But others remain to be convinced and this will be decisive.
Former Prime Minister of ex-President Ibrahim Boubacar Keïta, Boubou Cissé was accused a few months ago of plotting against the transition. Justice has completely cleared him in this case.