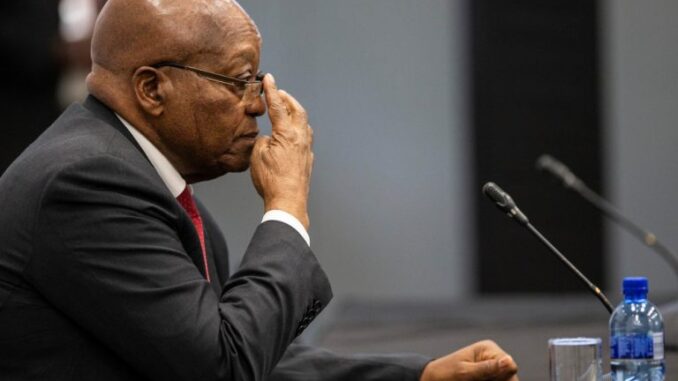 South Africa's Constitutional Court on Tuesday sentenced former President Jacob Zuma to 15 months in prison without suspension for contempt of Court after he refused to appear before an anti-corruption Commission. Jacob Zuma, who said he had no fear of arrest, conviction or imprisonment, now has five days to surrender. If he does not, the police will be allowed to take him from his home to a prison where he will begin serving his sentence.
An anti-corruption commission referred the matter to the highest court, which reached its verdict "by a majority of its members," said Justice Sisi Khampepe. The Constitutional Court has no choice but to find that Mr. Zuma is in contempt of court. This kind of reticence and defiance is unlawful and will be punished," she said. I have no choice but to imprison Mr. Zuma, in the hope that this will send an unequivocal message…. The rule of law and the administration of justice prevail."
After the former head of state failed to appear for yet another summons at the end of February, the commission demanded a two-year prison sentence against the former president. This time he not only ignored the commission but also a January court ruling that forced him to appear and denied him the right to remain silent.