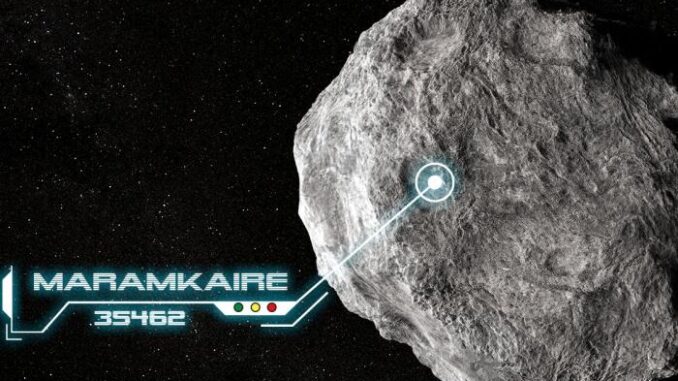 The asteroid numbered (35462) 1998 DW23, discovered on February 27, 1998, will be named after the Senegalese astronomer Maram Kairé. The star is part of the main belt of asteroids orbiting the Sun between the planets Mars and Jupiter.
The Senegalese astronomer, Maram Kairé was quick to react. "It is with a great honor, a recognition and a particular enthusiasm that I welcome this decision to give my name to an object of the Solar System. It is much more than an honor to see his modest person associated with the history of the Solar System and engraved for eternity in the list of the stars that we have so loved, observed and studied," he said.
The choice of this personality, whose ambition is "to develop Astronomy and Space Sciences in Senegal", is the result of "a rather strict validation protocol". According to the source, he often dedicates a considerable contribution to the development of Astronomy or, in other cases, a tribute to the great figures of the history of humanity.
The success of the Senegalese scientist at the international level authorizes him to say to every young person to believe in his dreams because "what awaits us at the end can exceed our hopes".
The former Rector of the University Gaston Berger of Saint-Louis (North) stressed that with Maram Kaïré, Senegal "has a sure value capable of gathering national expertise and building an international partnership with the best astronomers in the world and international institutions of Astronomy.
On Twitter, President Macky Sall congratulated Maram Kaïré for "this beautiful distinction which, while immortalizing her, sublimates her passion and her commitment to Astronomy. In addition, the head of state expressed "all the pride of Senegal".