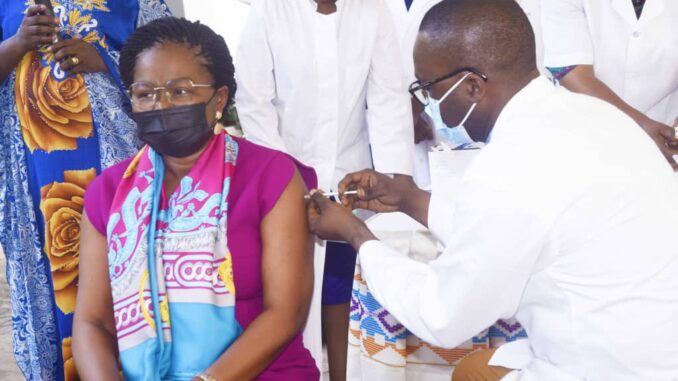 International donors on Wednesday pledged 600 million euros to the South African pharmaceutical giant Aspen to boost production of coronavirus vaccines in Africa, where only 1% of the population is vaccinated.
The continent, which relies mainly on supply aid from the World Health Organization (WHO) and the African Union (AU), lags far behind the rest of the world in immunizing its population as it faces a third virulent wave of Covid-19. The World Bank's development institution (International Finance Corporation, IFC), which focuses on the private sector in emerging countries, announced Wednesday a €600 million financing package for Aspen, "to support vaccine development for African countries. The package will be co-financed by French, German and American development institutions.
Aspen already imports components of the U.S. Johnson & Johnson vaccine into its facility in Port Elizabeth, South Africa (Southeast), for local packaging. And the pharmaceutical company is "actively seeking opportunities to expand and strengthen manufacturing" of vaccines, it said in a statement.
South Africa and India are leading a campaign to temporarily lift patents on Covid-19 vaccines to allow each country to produce cheaper generic versions. South African President Cyril Ramaphosa has repeatedly denounced a "vaccine apartheid" that favors rich countries. South Africa will soon have a vaccine technology transfer center. With approximately 5.5 million cases and 142,000 deaths out of a population of 1.3 billion, Africa remains the least affected continent in the world after Oceania.