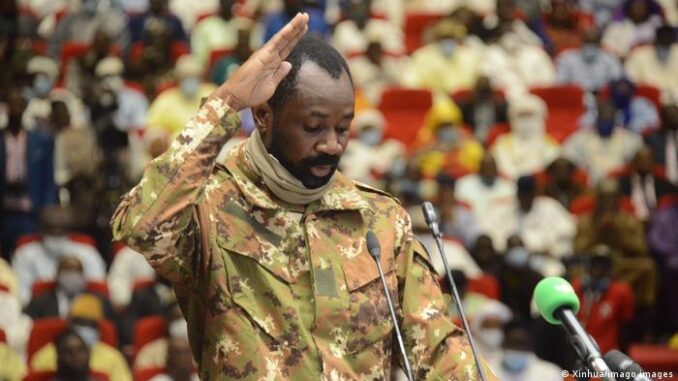 Mali has opened investigations into the attempted knife attack on interim leader Assimi Goita inside a mosque during Eid al-Adha festivities.
Prosecutor Bourama Kariba Konate said an inquiry been opened "to shed light on this event". Colonel Goita had said he was doing "very well" and downplayed the significance of the assault.
Police made arrests at the Grand Mosque where the leader was attending the Muslim ceremony when animals are slaughtered to celebrate Prophet Ibrahim's sacrifice.
The jihadist track is not privileged. There has been no claim of responsibility, at least for the moment, and the first elements of the investigations do not lead to this path. But the act is probably not isolated and the author of the attempted assassination of the president may not have acted alone, says another source close to the investigation, who is however cautious. "We still need the day of this Thursday to really advance," adds this same source.
Colonel Goita has led two coups in less than a year – the first one being in August 2020, which ousted President Ibrahim Keita. The second coup was in May 2021 when the interim leader Bah Ndaw was ousted.