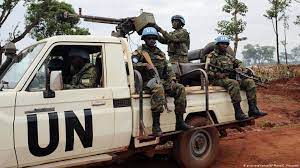 A rebel attack in the Ouham prefecture of the Central African Republic (CAR) has left 13 people dead, the UN Mission in the Central African Republic (MINUSCA) said.
"The joint patrol … has been immediately sent to the Bossangoa-Nana-Bakassa area to check the information [about the victims]. The patrol has found 13 bodies in Bongboto, 12 kilometers (over 7 miles) from Bossangoa," the UN mission said in a statement.
On Thursday, the CAR government said that multiple civilians had been killed and injured in Ouham as a result of the attack by the Coalition of Patriots for Change militants.