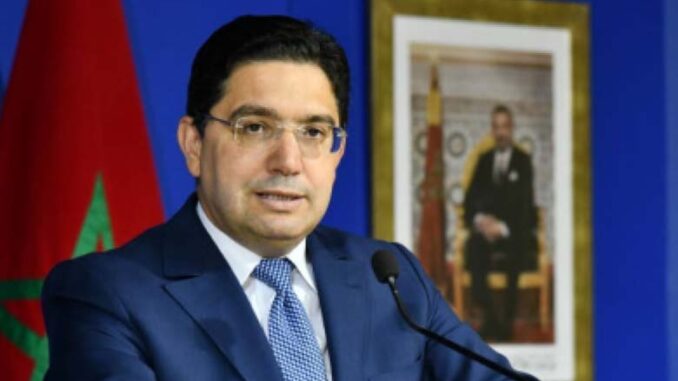 Moroccan foreign minister Nasser Bourita has denounced the baseless snooping accusations made by Amnesty International and Forbidden Stories against Morocco, describing the allegations as a "smokescreen" and a "bluff" and challenged the hoaxers to provide physical evidence of their claims.
In an interview published Thursday by "Jeune Afrique", Mr. Bourita said any person or organization accusing Morocco of conducting electronic espionage targeting several Moroccan and foreign personalities using Pegasus software must present proof or will face defamation lawsuit.
Morocco has also chosen to trust justice, at home and internationally, added Bourita, denouncing the persistent, malicious and mass smear campaign targeting the North African Kingdom.
Forbidden Stories and Amnesty International have built their stories on pure speculation, serving agendas that are known for their hostility to Morocco and hatred for the Kingdom because of the achievements accomplished under the leadership of King Mohammed VI, said the minister
"This is not journalism. It is large-scale sabotage", went on to say Morocco's top diplomat, reaffirming that Rabat has not acquired the Pegasus software.
According to Bourita, the timing of this campaign "is certainly not trivial", recalling that in recent years, Morocco "noted peaks of media hostility in some countries, ahead of the celebration by the Moroccan people of the Throne Day".
Despite this orchestrated smear campaign, Morocco will continue its march, serenely, solidly, to consolidate its economic development, its social development and its regional and international influence, said Mr. Bourita.
Morocco today is an "influential and key regional actor", whose voice is heard within major international and continental institutions such as the UN and the AU, added the minister, noting that the North African Kingdom is a regional "provider of peace and security" and "a reliable security partner" of several countries in the international fight against terrorism.