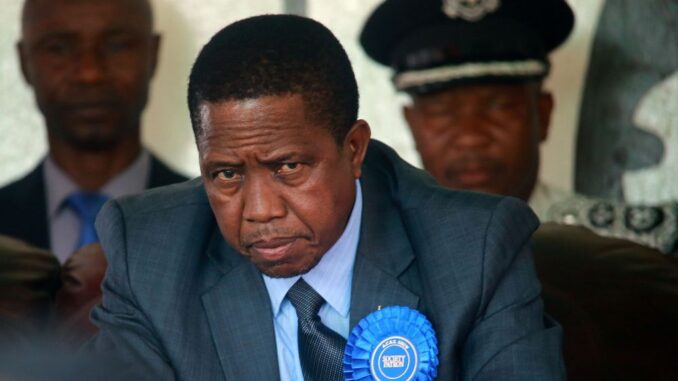 With less than two weeks to go before the August 12 presidential and legislative elections, Edgar Lungu announced on Sunday that he was using the military to supplement the police force in order to limit pre-election violence. Civil society denounces a "draconian" attempt to muzzle the opposition.
"I have authorized the Zambian army, the Zambian air force and the Zambian national service to assist the police in dealing with the security situation." For Zambian President Edgar Lungu, the deployment is intended to "curb the political violence" seen over the past two days. In the capital Lusaka and other provinces, ruling party and opposition activists have clashed, sometimes with machetes and axes.
Was it necessary to deploy the army throughout the country?
Not at all, according to several academics and Zambian civil society leaders, who believe that the situation does not justify such a deployment and denounce "a desperate measure to scare voters."
Edgar Lungu, elected in a disputed election in 2016, is now seeking a second term. His main rival, Hakainde Hichilema, has been arrested several times since he announced his presidential candidacy. In June, the NGO Amnesty International pointed to the "brutal" repression of dissent by the head of state and described Zambia as a country "where human rights are in crisis.