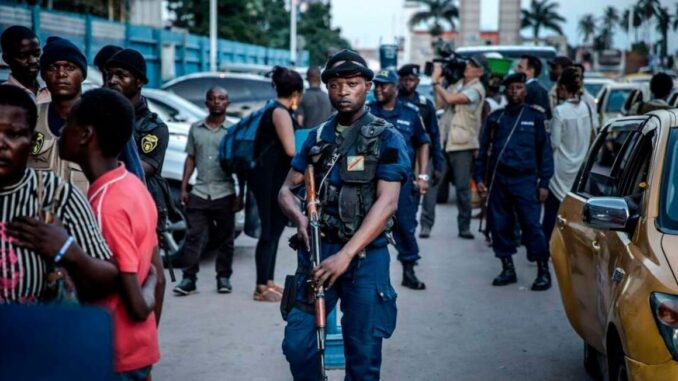 Héritier Magayane, a young journalist at the Congolese National Radio and Television (RTNC), was stabbed to death on Saturday night in Rutshuru, in North Kivu, a province in the east of the Democratic Republic of Congo (DRC) that is plagued by armed violence.
Héritier Magayane, 26, married with two children, had been working since 2018 for the Rutshuru station of RTNC, said one of his colleagues, Roger Sebyeradu. He received a phone call from a caller who gave him an appointment and that's when he was killed, said Luc Albert Bakole Nyengeke, military administrator of Rutshuru territory.
Various armed gangs are active in the region, but since the area concerned is controlled by the Congolese army, the murder could be a crime, he speculated, while stressing that he was awaiting the outcome of the investigation that opened Sunday morning. "We believe that his murder is linked to the service," said Roger Sebyeradu, "because after killing him they even took his phone.
Héritier Magayane hosted programs aimed at young people, advising them to "give way to peace" in the face of chronic insecurity in the region, he said.