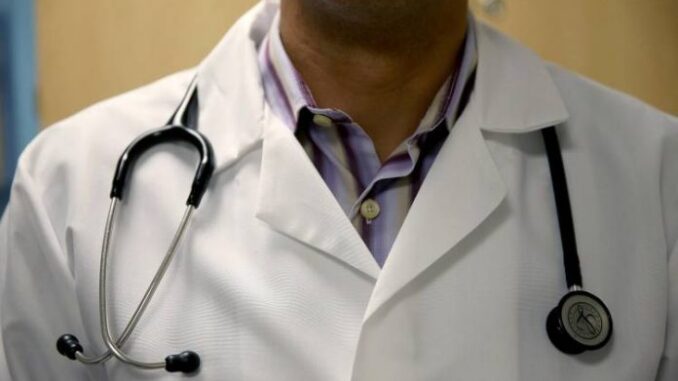 The tone is rising between the Nigerian public sector doctors' union, which is on strike, and the federal government. The latter is threatening to invoke Section 43 of the Labor Code, which states that "No work, no pay". The striking doctors say that they will not return to work without a response to their demands.
It all started last Monday when the National Union of Resident Doctors of Nigeria called on its members to abandon work and go on an indefinite strike. Reasons? Non-payment of salary arrears of several months, lack of adequate protective equipment in hospitals, among other grievances.
The doctors say the strike follows a 21-day ultimatum they gave the government. But Nigeria's Minister of Labor, Chris Ngige, denies this and threatens to replace the striking doctors if they refuse to return to work on Monday.
"They should not go on strike without notifying me 15 days before the beginning of the movement. Instead, they sent me a communiqué from their meeting in Umuahia. In this communiqué they listed their demands and resolutions. But this does not constitute a strike notice. And that is why I will invoke Article 43 of the Labor Code," said the minister.
The reaction of the striking doctors was not long in coming. There will be no resumption of work without the satisfaction of our demands, replied the union.
It is in this context of tension in the health system that the federal government officially announced the third wave of covid-19 due to the delta variant. Since July, the number of new cases of covid-19 has been increasing every week in Nigeria. To date, the country has reported more than 178,000 people infected with covid-19 and more than 2,000 deaths.