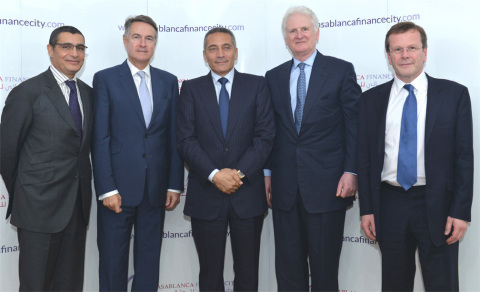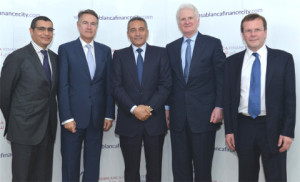 American International Group (AIG), one of the global leaders in the insurance and reinsurance sectors, announced on Tuesday that it will establish a servicing office in Casablanca Finance City after it was granted CFC status.
The new office will support the group's strategic growth and expansion of its insurance business across North, Central and West Africa from Morocco's finance centre and leading African hub for the development of business across the region.
AIG is serving customers in more than 130 countries, but has only four branches in Africa, namely in Egypt, Kenya, South Africa and Uganda.  The Casablanca Finance City-based office is expected to be fully operational by the third quarter of 2014.
The group which is fully aware of the promising prospects of the development of the insurance sector in Africa seeks to make of its regional headquarters in Casablanca a platform to expand across the continent.
"As we looked to extend our strategic footprint within the continent, we are very pleased with the opportunities that Casablanca Finance City presents as a platform to facilitate our reinsurance and other insurance offerings across North, Central and West Africa. It will also allow AIG to enhance its service to existing clients in the region, as well as raise the company's profile in these territories," said Michael Whitwell, AIG President for the Middle East and Africa, who recalled that AIG's commitment to Africa dates back over 50 years.
CFC is a premier gateway into African markets for financial institutions, regional headquarters of multinational corporations, and professional services firms.
Besides the tax advantages offered by the CFC status, the geographical position of Morocco will allow AIG office to conduct its activities in synergy between the activities of three regions: Europe, Middle East and Africa.
CEO of Casablanca Finance City Authority, Said Ibrahimi, on his part, welcomed AIG as being one of the first foreign insurance institutions to be granted the Casablanca Finance City Status.
"We are excited at the prospect of having AIG set up their regional hub for North, West and Central Africa in Morocco," he said describing AIG as "one of the top insurance organizations worldwide."
He added that "these are indeed exciting times for Africa, CFC and multinational corporations which can no longer ignore the world's fastest-growing continent."
AIG companies serve commercial, institutional, and individual customers through one of the most extensive worldwide property-casualty networks of any insurer. In addition, AIG companies are leading providers of life insurance and retirement services in the United States. AIG common stock is listed on the New York Stock Exchange and the Tokyo Stock Exchange.