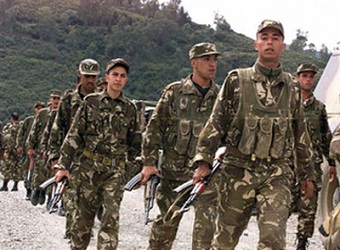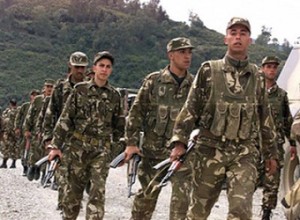 In a bid to counter growing threats on its borders, Algeria held numerous operations in areas known to be al-Qaeda strongholds after a security alert about possible terrorist operations to commemorate the first anniversary of Tiguentourine gas complex attack. These coincided with the mobilization of thousands of army, gendarmerie, border guard and air force soldiers in several southern provinces including the borders with Libya, Mali and Niger. As a result, 11 terrorists were killed in the past week by Algerian security forces.
In the course of these operations, surveillance held by military aircrafts contributed immensely to the success of the crackdown. Kamal Hadef, a journalist specializing in security affairs, said that the country needs to "boost the combat capabilities and defense preparedness of its armed forces" and stressed the need to increase the military's budget. He said it is "inevitable" if Algeria wants to stop terrorist attacks.
Three militants were killed in an infiltration attempt by an all-terrain vehicle which was destroyed after an eight hour chase, in gas rich Hassi R'mel in southern Algeria. A homemade bomb also exploded and killed two suspected terrorists as they were trying to fabricate it.
A released statement from the ministry of defence added that another two were killed and weapons were seized in the Madea province. The military use ambushed techniques in certain operations to kill some of the terrorists.
There are reports that Algeria could be strengthening its military and surveillance capacity with the latest technologies in order to quell the rising terrorist threats in the southern part of the country and along its eastern border with Libya.
Another attack on an oil plant will badly hurt Algeria's economy as it struggles to recover from the In Amenas plant attack.