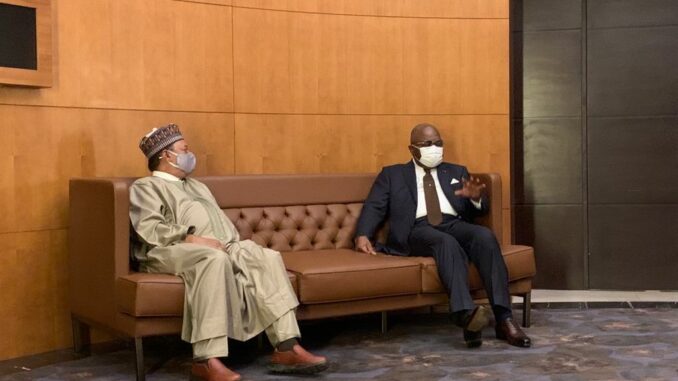 The Secretary General of the Organization of Petroleum Producing Countries, Mohammed Barkindo of Nigeria, arrived in Congo-Brazzaville on Sunday evening. This is the first visit of an official of the Opec in this country 4th producer of black gold south of the Sahara.
"Congo has a key role to play in the global energy industry and OPEC plans to encourage it," said Mohammed Sanusi Barkindo, quoted in a press release issued by the Congolese Ministry of Hydrocarbons.
During his stay, scheduled until August 25, the Opec secretary general is due to meet several officials, including Prime Minister Anatole Collinet Makosso and Head of State Denis Sassou Nguesso, and visit at least one platform off the coast of Pointe-Noire, the economic capital (south).
Arriving in the evening at Brazzaville airport from Nigeria, Mr. Barkindo was welcomed by Bruno Jean-Richard Itoua, Congolese Minister of Hydrocarbons. Recognized as the fourth largest oil producer south of the Sahara, far behind Nigeria, Angola and Equatorial Guinea, Congo-Brazzaville joined the Opec in 2018.
With a 170 km coastline, Congo became an oil producer and exporter in 1973, relegating timber to second place. Officially, the country's proven reserves are 2.9 billion barrels. Its daily production is 336,000 barrels. "Congo will take over the presidency of OPEC in 2022," Mohammed Sanusi Barkindo said after an exchange with Congolese Prime Minister Anatole Collinet Makosso, on the sidelines of his three-day working visit to Brazzaville, the Congolese capital.