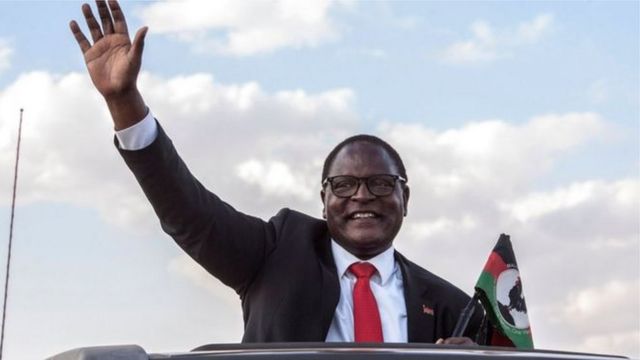 Malawi's Constitutional Court has agreed to hear an appeal by the former ruling party to annul the 2020 presidential election.
Last year, the same court annulled the 2019 presidential election because of numerous irregularities. It ordered a new election to be held. At the end of the re-run, Pastor Lazarus Chakwera, candidate of the Malawi Congress Party, was declared the winner.
It is therefore a return of elevator that Mr. Chakwera, 66 years old, undergoes from the Democratic Progressive Party (DPP) of the former president Peter Mutharika. It is the same party whose re-election in 2019 was invalidated after an appeal by the current president.
In its appeal, the DPP argues that the election must be re-run because a lower court ruling had prevented four of its representatives from serving on the Malawi Electoral Commission. It therefore questions the legal validity of the commission.
"My clients are convinced that the elections held on June 23, 2020, which brought President Chakwera to power, are also null and void because the principle of the law is very clear: nullity begets emptiness," said Charles Mhango, DPP lawyer.
According to Osman Kennedy, a law professor at Blantyre International University, if the court rules in favour of the DPP, then a new election should be scheduled, but in the meantime, President Chakwera will have to hand over the palace to his 81-year-old predecessor.