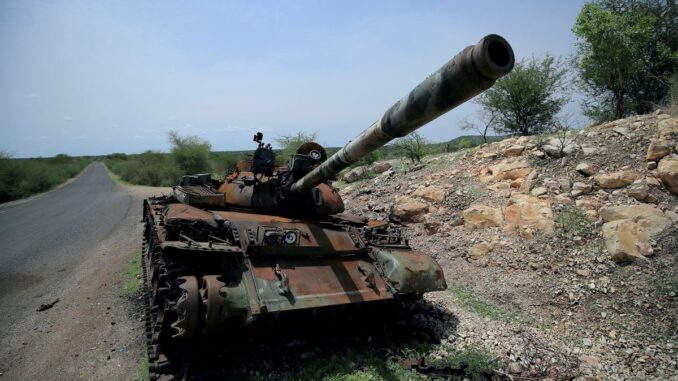 After ten months of conflict in Tigray, Washington is once again raising its voice against Addis Ababa. The United States is threatening to remove Ethiopia from its list of preferred trading partners – known as Agoa – if Ethiopia does not put an end to human rights violations in this province. This threat was half-heartedly formulated by U.S. Trade Representative Katherine Tai during a meeting this week with her Ethiopian counterpart, Mamo Mihretu.
In the statement, the U.S. Trade Representative weighs her words: "the ongoing human rights abuses in Tigray as well as the humanitarian crisis could affect Ethiopia's eligibility for the Agoa, if no action is taken."
Washington, which has already imposed visa restrictions and financial sanctions on Ethiopian officials, is once again trying to exert pressure, this time by using commercial leverage. The Ethiopian economy is in bad shape, weighed down by the conflict in Tigray, over-indebted and recently had its rating downgraded by Moody's.