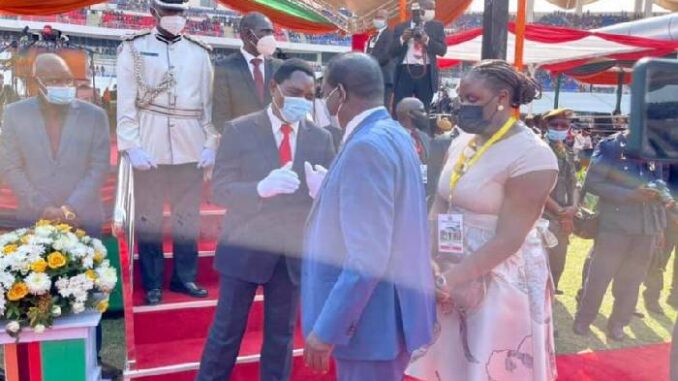 New president Hakainde Hichilema appointed new military commanders and replaced all police commissioners after vowing to end the brutality of the previous regime.
Human rights advocates have accused Hichilema's predecessor, Edgar Lungu, of carrying out a "brutal crackdown" on dissent under his tenure, and denounced police violence that has left at least five people dead since his election in 2016.
Hichilema, who took over as Zambia's new leader last week, has been arrested more than a dozen times during his political career and has made restoring freedoms a pillar of his election campaign.
In a televised address to the nation, Mr. Hichilema announced the appointment of new army chiefs and announced the dismissal of police chiefs. "I am relieving all police commissioners with immediate effect," he said without giving further details. The Zambian leader also urged the police to conduct thorough investigations before arresting suspects, stressing that "no one should be arrested before investigations are completed.
Mr. Hichilema was elected, on August 12, with a very high turnout and a lead of nearly one million votes over incumbent Edgar Lungu. He said Tuesday during his inaugural speech that he will "ensure that all Zambians are truly free," with independent media and strong institutions. "We will restore the rule of law, general order, and bring our country back to normal," he said.