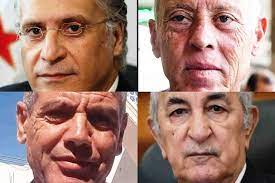 He disappeared on August 25, in Tunis, under troubling circumstances. Taken away by men who did not declare their identity, Slimane Bouhafs, an Algerian refugee, had not given any sign of life until the media revealed that he is now in Algeria.
Already convicted in 2016 for publications deemed offensive to Islam and the prophet, the Christian-converted activist served nearly two years in prison in his country before seeking asylum in Tunisia.
Placed under the protection of the UNHCR (High Commissioner for Refugees) since then, the activist close to a Kabylie pro-independence movement – considered terrorist in Algeria – could be presented to justice soon, according to the Algerian League for the Defense of Human Rights.
This arrest comes at the same time as the arrest of the former Tunisian presidential candidate, Nabil Karoui in Algeria. The Tunisian sulphurous businessman and former candidate for the Tunisian presidential election of 2019, was arrested in Tebessa, a few miles from the Tunisian-Algerian border, according to the press of both countries.
It is now unclear whether the president of the Qalb Tounes party, the second most influential in Parliament, will be transferred to Algeria or extradited to his country, Tunisia. At this time, the Tunisian and Algerian authorities have not expressed themselves on the subject.