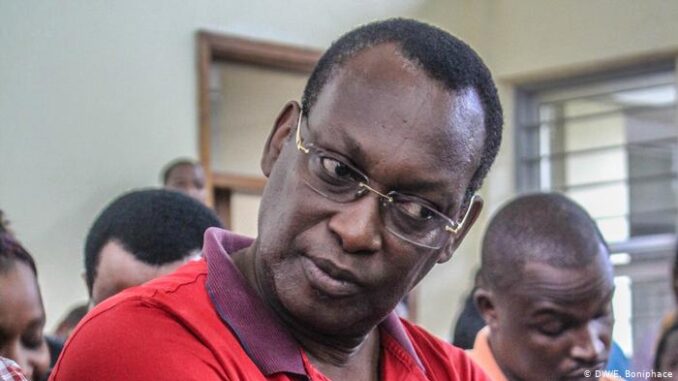 The leader of Tanzania's main opposition party, Freeman Mbowe, appeared for the first time on Tuesday before the High Court in Dar Essalam, where he is being prosecuted for "terrorism" in a trial described as political by his supporters.
Freeman Mbowe, 59, has been in detention since July 21, when he was arrested with other Chadema party figures after calling for a rally in the western town of Mwanza to demand constitutional reforms.
Accused of "financing terrorism" and "terrorist conspiracy", he claims he was tortured in detention and recorded statements under duress. His arrest sparked outrage from his party and civil rights organizations. At Tuesday's hearing, which journalists were not allowed to attend, his lawyer Peter Kibatala argued that the court's Corruption and Economic Crimes Division, before which Mbowe was appearing, had no jurisdiction to try the case.
This court "cannot hear (a) case of terrorism," he told reporters, demanding his client's release. The prosecutors, on the other hand, assured that the court had "full authority" to conduct the trial. The High Court will rule today on its jurisdiction.