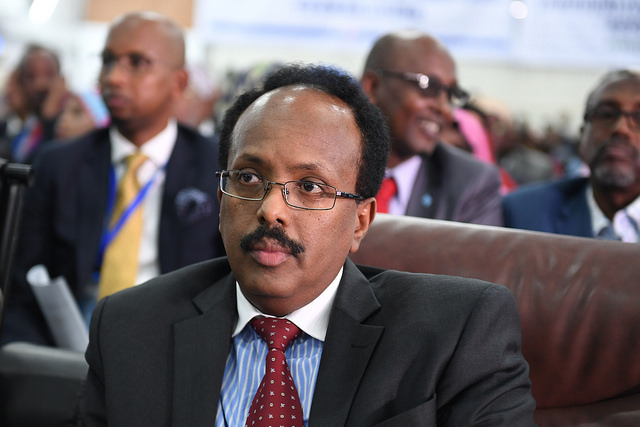 Somalia's Prime Minister Mohammed Hussein Roble on Monday suspended Intelligence agency chief Fahad Yasin and named Bashir Mohamed Gobe acting director. But he got a public rebuke from the president that highlighted growing divisions within the political elite.
The suspension of Mr. Yasin, the director of Somalia's National Intelligence Service Agency (NISA), follows months of feuding sparked by a dispute over investigations into the kidnapping and unsolved murder of an intelligence officer.
Mr. Hussein Roble said he had asked Fahad Yasin to resign for not submitting a report on the murder of Ikran Tahlil Farah, a young woman who worked in the cybersecurity department and disappeared in late June. He had given her a 48-hour ultimatum to explain the circumstances of spy agent Ikran Tahlil's death.
Instead, Yasin had responded by demanding that the head of state Farmaajo convene and chair a national Security Council meeting to address the crisis. For his part, the head of state, Mohamed Abdullahi Mohamed, known as "Farmaajo," issued his own statement hours later, calling the prime minister's decision unconstitutional. "(Yasin) should continue to be the head of NISA," the president said.
While the government blamed the death of the young woman on Al-Shabaab, most Somalis believed contrary. Somali analysts noted that Ikran's murder was part of a pattern of NISA murdering its own employees to cover up the agency's crimes and those of Mohamed Farmaajo, the Somali president who has pushed Somalia to the brink by seeking to illegally extend his term in office. Al Shabaab, meanwhile, which often claims credit for killing Somali security officials, has explicitly denied any involvement in the Ikran case.