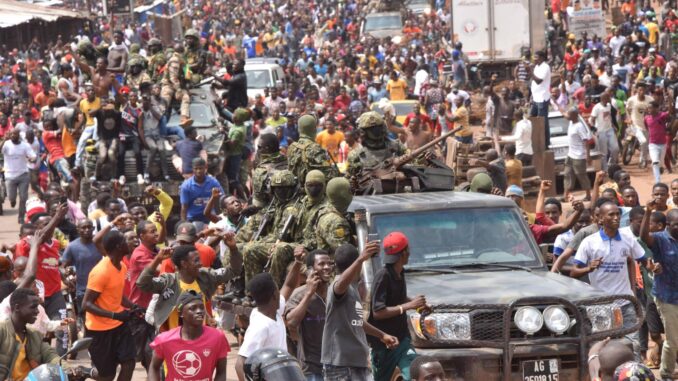 Guinean coup plotters have pledged to speed up the release of opposition figures arrested under ousted President Alpha Conde, eagerly awaited by their supporters 48 hours after their lightning takeover.
Truly a first group of several dozen opposition figures, detained in the civil prison in Conakry, were released early yesterday evening. Among them: Abdoulaye Bah (UFDG), Etienne Soropogui (Valeurs Communes), Ismaël Condé (deputy mayor of Matam), Kéamou Bogolan Haba (spokesman for Anad, an alliance of some fifty political parties that support the opponent Cellou Dalein Diallo), and Foniké Mengué, who has been released from hospital.
Lawyers for the detainees said yesterday that a list of 79 people eligible for release had been approved after consultations between them, the new authorities and the prison administration. The African Union and ECOWAS could announce sanctions against the country in the coming days. The AU may also suspend Guinea from its membership, as it did with Mali in early June.