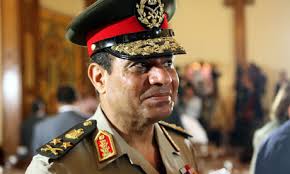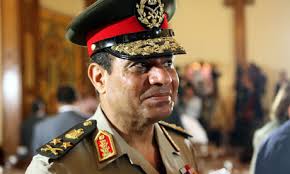 The Supreme Council of the Armed Forces (SCAF) giving Field Marshal Abdel-Fattah El-Sisi the go-ahead to run for the presidency in a statement made on Monday has triggered different reactions from Egypt's political parties.
Parties such as Free Egyptians Party and Tamarod have expressed their support for this move. The Free Egyptians party said that many parties support El-Sisi due to his popularity and termed him as "an independent, unbiased presidential candidate that is not affiliated to a certain political group"which according to them is what the country needs to rebuild its economy. Tamarod also endorsed El-Sisi's nomination.
Most other parties however were not so pleased with SCAF's statement. Among them is the Egyptian Social Democratic Party who in their opinion deemed it best to wait for the presidential candidates' listbefore supporting the one that best represents the country's revolution socially and economically. The April 6th Youth Movement out rightly refused to support El-Sisi or any other military candidate.
The Popular Current considers it as "interference" in the upcoming presidential elections claiming that the statement "violates the constitution and democratic values as well political traditions".The party stated that it appreciates the army's effort in the revolution but believes that their endorsement of a specific presidential candidate would make its position "debatable" as a party in the political process.
Other parties like the Socialist Popular Alliance Party, SalafistNour Party, Strong Egypt Party and The Way of the Revolution Front also rejected El-Sisi's potential candidacy.
The Muslim Brotherhood lamented on holding elections while the "legitimate president" of Egypt is "kidnapped by a coup".
Apart from El-Sisi's much speculated candidacy, HamdeenSabahi founder of the Nasserite Popular Current, is so far the only one to announce possible candidacy.