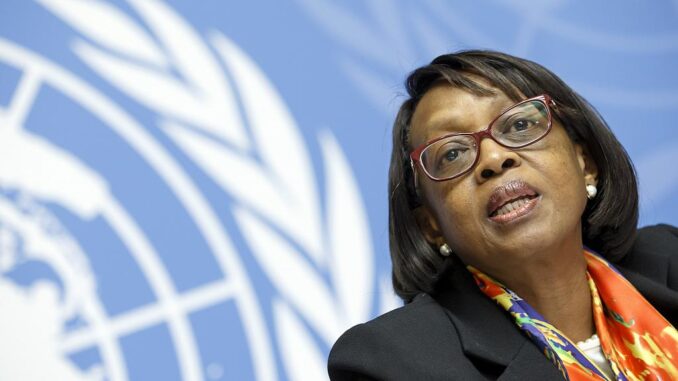 A meningitis outbreak has been declared in the northeastern Democratic Republic of Congo, where 129 deaths have been recorded, the World Health Organization (WHO) office in Africa said Wednesday.
"The Democratic Republic of Congo has declared an outbreak of meningitis in Tshopo province, in the northeast of the country, where 261 suspected cases and 129 deaths (50% case fatality) in total have been reported as of 7 September 2021," WHO noted in a statement.
According to the international organization, "confirmatory tests conducted by the Pasteur Institute in Paris have detected Neisseria meningitidis – one of the most common meningitis-causing bacteria that can potentially cause large-scale epidemics.
This outbreak is occurring in the Banalia region. A response committee has been set up there and in Kisangani, the provincial capital of Tshopo, according to the release.
Meningitis is spread by droplets of respiratory or throat secretions from infected persons. Close and prolonged contact or close cohabitation with an infected person facilitates the spread of the disease.
In the past, meningitis epidemics have occurred in several provinces of the DRC. In 2009, an epidemic in Kisangani resulted in 15 deaths out of 214 cases.