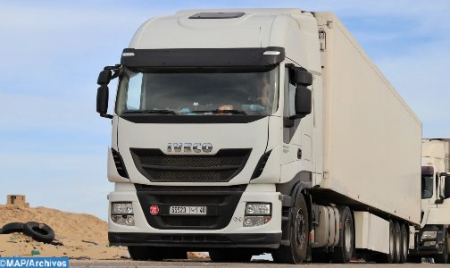 Two Moroccan truck drivers were killed and another one was wounded Saturday in Mali by armed men, the Moroccan embassy in Bamako has said, adding that a fourth driver survived the attack.
The attack took place about 300 km from Bamako in Didiéni commune, as the Moroccan truck drivers were heading towards the Malian capital carrying goods. They were attacked by a group of armed men hiding behind trees on the side of the road.
According to witnesses, the attackers were hooded, wearing bulletproof vests and had wireless communication devices. After committing their crime, they left the scene without stealing anything from the lorries or the victims.
The injured driver was transferred to a local hospital to receive the necessary health care, while the two victims' corpses were taken to Bamako, according to the embassy.
The Moroccan embassy in Bamako said it is in contact with authorities in both countries as well as with the victims' relatives, in order to take the necessary measures.
The embassy also requested the Malian authorities to open an investigation on the attack.