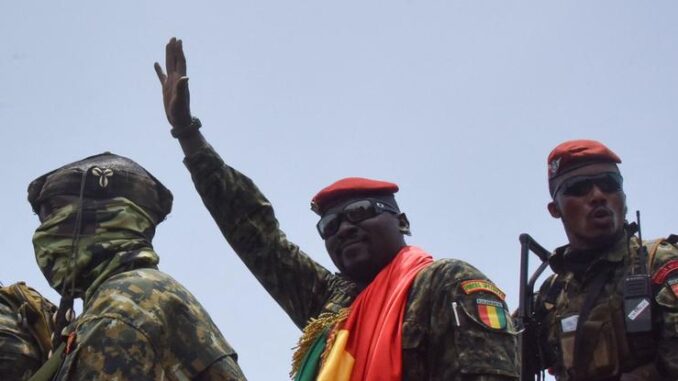 A delegation from the Economic Community of West African States (ECOWAS) has met with Guinea's deposed president, Alpha Conde, and members of the junta that overthrew him, in hopes of returning the country to a civilian-led constitutional regime.
Conde, who had been in power since 2010, has been held by the junta, the National Committee for Rally and Development (CNRD), since last Sunday's coup.
"We met with members of the CNRD. We have also met with the former head of state," ECOWAS Commission President Jean-Claude Brou said at a press briefing in the capital Conakry.
ECOWAS suspended Guinea from its proceedings on Wednesday, but did not impose sanctions, saying it was awaiting the results of the mission to Conakry. For its part, the African Union, the continent's highest body, also suspended Guinea. The ECOWAS delegation also included Ghana's foreign minister, Shirley Ayorkor Botchway, and Burkina Faso's foreign minister, Alpha Barry.
They plan to pressure the junta to appoint a civilian prime minister as soon as possible to return Guinea to constitutional order, a senior regional official said.