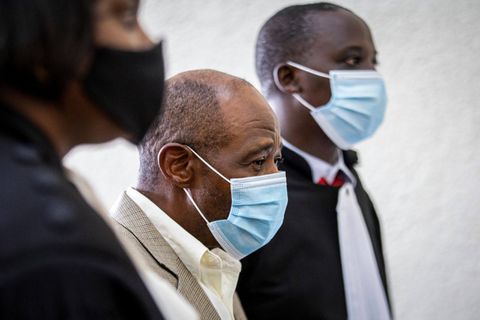 Paul Rusesabagina, whose story inspired the film "Hotel Rwanda" and who has become a fierce critic of Rwandan President Paul Kagame, is due to be determined this Monday after months of a controversial trial that has seen him tried on charges including "terrorism.
The former manager of the Hotel des Mille Collines in Kigali has been charged with life imprisonment. The film "Hotel Rwanda" released in 2004 told the story of how this moderate Hutu saved more than 1,000 people during the 1994 genocide that left 800,000 dead, mostly Tutsis.
Now 67, Paul Rusesabagina was on trial in Kigali from February to July, along with about 20 others, for his alleged support of the National Liberation Front (NLF), a rebel group accused of carrying out attacks in Rwanda that killed nine people in 2018 and 2019.
He faces nine charges, including "terrorism." Mr Rusesabagina and his lawyers have boycotted the hearings since March, denouncing a "political" trial made possible by his "kidnapping" organized by the Rwandan authorities.
The United States, which awarded him the Presidential Medal of Freedom in 2005, the European Parliament and Belgium, of which he is a national, have expressed concerns about the conditions of his arrest and the fairness of the trial. Rwandan President Paul Kagame responded to the criticism in an interview on national television in early September.
Paul Rusesabagina is on trial for "the lives of Rwandans lost because of his actions and because of the organizations he belonged to or led," he said. "It has nothing to do with the film (…) with his celebrity status," he added, assuring that he would be "tried as fairly as possible.