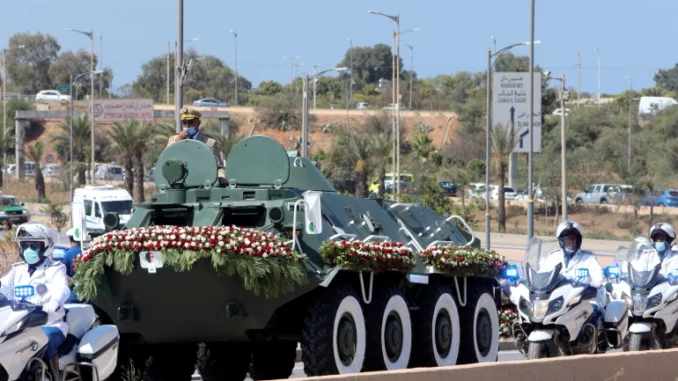 Former Algerian President Abdelaziz Bouteflika was buried on Sunday in the martyrs' plot at El-Alia cemetery, near Algiers, in the presence of President Tebboune and many senior officials.
The authorities did not declare a national mourning, preferring to keep a low profile for a man driven out of power by the street and the army.
The coffin was strapped to a gun carriage and covered with the Algerian flag, as is customary for mujahideen, veterans of the war of independence.
The funeral convoy arrived at the El-Alia cemetery under the youyou of a public gathered along the road. It is in this same cemetery that rest great figures of independence and all former heads of state.
All the cabinet members and foreign diplomats were there, around the Bouteflika family. The Republican Guard fired several rounds. Then the funeral oration was pronounced by the Minister of Mujahidin and the coffin was carried to the ground.
From all this, a general feeling of discretion emerged. As solemn as they were, Abdelaziz Bouteflika's funeral did not have the prestige of those of his predecessors. A minimal ceremony, no national mourning of eight days as for Ben Bella or Bendjedid, and far from the grandiose funeral of Boumédienne. A discretion that disappointed some friends of the former president.