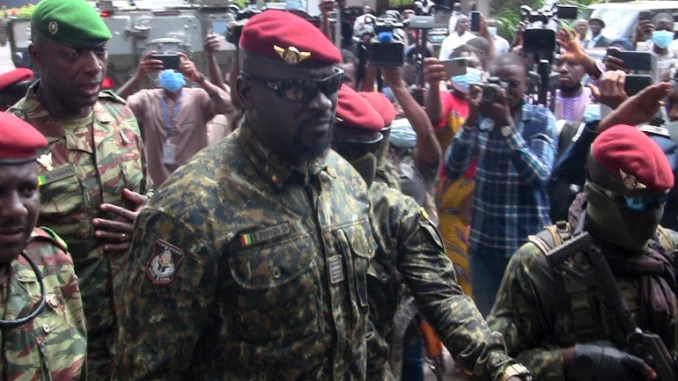 Three days after the presentation of the transition charter by the CNRD military, the first reactions were heard in Guinea.
The transitional charter presented Monday specifies the architecture of this transition, around the CNRD and its president, who is currently Lieutenant Colonel Mamady Doumbouya, a government to be led by a civilian Prime Minister and a National Transitional Council.
The goal is to draft a new constitution, hold a referendum to adopt it, and hold national and local elections. But no timetable has been announced.
Yaya Diallo, president of the Modern Guinea party, a member of the Anad alliance, particularly regrets the absence of a fixed duration for this transition. "We would have liked more visibility," he said. But he welcomes the reaffirmed commitment to democracy and cohesion in the preamble to the charter.
Karomo Nabé, European coordinator of the RPG Arc-en-Ciel, the party of the deposed president, would also have liked to see a time limit set, but considers that overall, a good charter has been drafted. However, ECOWAS called for elections in six months.
Now, everyone is waiting for the appointment of a civilian Prime Minister and the formation of a government that will reassure Guinea's partners of its willingness to put the country back on the democratic path and, in particular, to unblock the pending funding.