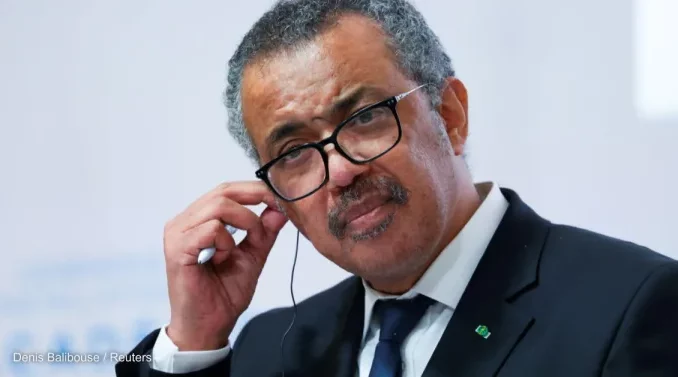 The WHO boss apologized Tuesday for the behavior of the organization's employees who sexually abused dozens of people in the Democratic Republic of Congo, and promised to punish the culprits.
"The first thing I want to say to the victims and the survivors is that I am sorry. I am sorry, sorry for what was imposed on you by people who were employed by WHO to serve and protect you," said Dr. Tedros Adhanom Ghebreyesus.
He promised "severe consequences" for those responsible, during a press briefing on the findings of an independent commission of inquiry.
During his keynote address, he said that "the commission has identified 21 alleged perpetrators, who were employed by WHO at the time of the incident," but he added that other individuals have yet to be identified.
For these latter cases, WHO has engaged an external investigation service to assess what further action is needed, he said.
Based on the information WHO has so far, just days after receiving the report, terminated the contracts of four of them, while the others – many of whom had short-term jobs – will be banned from future employment, he announced.