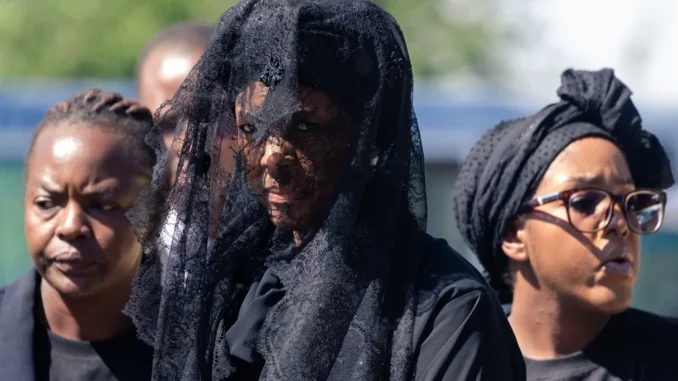 The widow of former Zimbabwean autocrat Robert Mugabe, Grace Mugabe, has appealed against a Zimbabwean court's decision to exhume her husband's remains for burial at a national shrine in Harare, according to court documents seen last Monday.
Mugabe, who died on Sept. 6, 2019 at age 95 after 37 years as Zimbabwe's leader, was buried in his rural village of Kutama, about 100 km west of the capital, after days of wrangling between his family and the government over his final resting place.
His relatives had opposed the authorities' plan to bury him in the National Heroes Hall of Fame in Harare, where construction of a special mausoleum had begun. But in May, Grace Mugabe was ordered by a traditional court to give away five cows and two goats for improperly burying her husband in the courtyard of her property.
The customary court also ordered the exhumation and burial of Robert Mugabe's remains in Harare.
Mugabe's children challenged the decision in court, but a court upheld the decision, ruling that his offspring had no legal authority to prevent the transfer of their father's remains. Grace Mugabe appealed the decision, saying the confirmation of the customary court order was "grossly irregular and unreasonable," according to court documents.