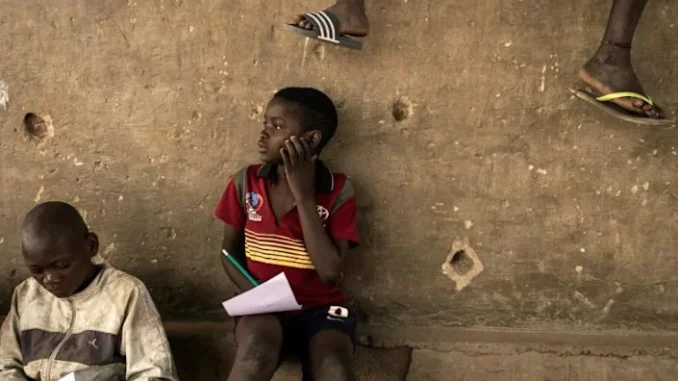 Government forces in Mozambique have rescued children abducted in the Northeast of the country by jihadists who enlisted them as fighters, Unicef said Tuesday, without specifying their number.
"I wish I could give you more details about the rescued children, but of course we don't want to jeopardize the ongoing negotiations," a spokesman for the U.N. Children's Fund (Unicef) in Geneva, James Elder, said at a press briefing without further details.
Armed jihadist groups have been waging terror since late 2017 in the Muslim-majority province of Cabo Delgado, which borders Tanzania and is rich in natural gas but poor. Last week, the NGO Human Rights Watch reported that hundreds of children had been abducted by jihadists and trained in camps to become fighters.
Elder confirmed the existence of these child soldiers, but was unable to provide numbers. "All we can say is that thousands of children have been displaced to these places and are at risk," he said.
No children have been released by their captors, but "government forces have rescued children," he said without giving details, adding that UNICEF was working with other humanitarian actors to offer assistance. He also said that girls had also been abducted and abused: "We have evidence of sexual violence against girls, we have evidence of forced marriage of girls.
The southern African countries launched a regional military mission, Sanim, in August to help Mozambique fight jihadist insurgents, known locally as Al-Shabab ("the youth" in Arabic), and regain control of the province.