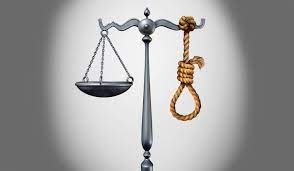 Sierra Leonean President Julius Maada Bio on Friday signed into law the abolition of the death penalty, media reports said.
This promulgation, which comes twenty years after the last execution, follows the vote on the abolition law by the National Assembly last July 23.
"Today, we are writing history again […] After twenty years, we are keeping the promise we made as a nation," said the Head of State at the signing ceremony in the capital Freetown. "The death penalty is finally completely abolished in the Republic of Sierra Leone."
Under the 1991 constitution, crimes punishable by death included aggravated robbery, murder, treason and mutiny.
The maximum penalty for these crimes will now be changed to life imprisonment, with a minimum sentence of 30 years in prison, while leaving discretion to the judge in sentencing.
Sierra Leone is the latest African country to abolish the death penalty, following Malawi in April and Chad last year.