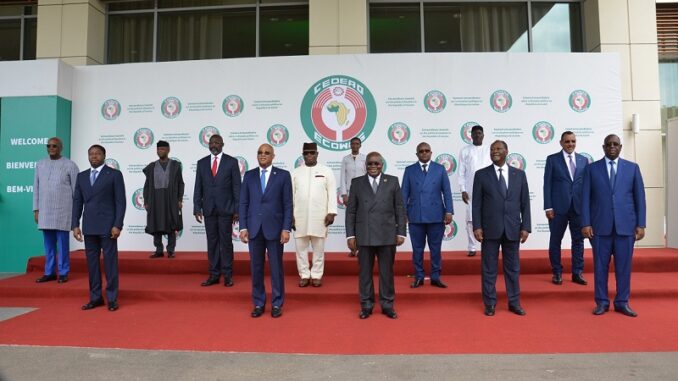 The Court of Justice of the Economic Community of West African States (ECOWAS) has suspended all proceedings concerning Mali and Guinea, two member countries ruled by military.
The Registrar of the 16-nation Court of Justice of ECOWAS, Tony Anene-Maidoh, explains this decision by Article 78 of the Court's Rules of Procedure, which states that "proceedings may be suspended in all cases, by the President, except for preliminary referrals.
"No pleadings will be registered by the registry in all cases from these two countries," said the chief clerk.
Following the putsch of August 18, 2020, ECOWAS imposed mainly economic sanctions and suspended Mali from the organization. These sanctions were lifted following the commitment of the military led by Colonel Assimi Goïta to a transition of 18 months maximum.
But since then, Colonel Goïta led a new coup in May, deposing transitional president Bah Ndaw and his Prime Minister Moctar Ouane. The international community is expressing growing concern about whether the deadlines will be met.
At a September 16 summit in Accra, the regional organization demanded that the Malian military "strictly respect the transitional timetable" for the restoration of civilian rule. It said it was "very concerned about the slow pace of preparations for the elections" scheduled for late February and that holding them on time was "non-negotiable.
In Guinea, ECOWAS finds itself in a situation similar to that in Mali. As in Mali, the Guinean military that seized power on September 5 dissolved the government and institutions and abolished the constitution.
ECOWAS also decided to freeze the financial assets of the country's new leaders and their family members, and to impose travel bans.