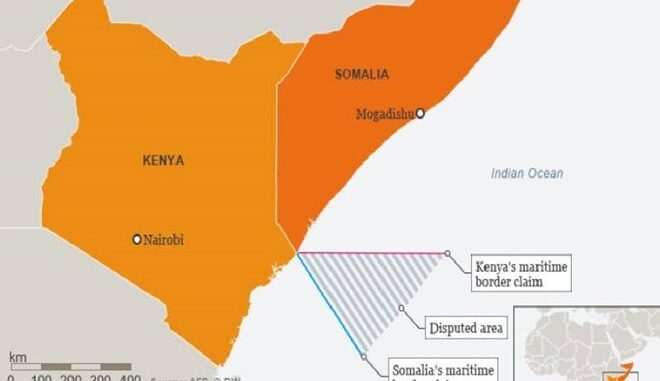 Kenya has announced that it will not recognize the jurisdiction of the UN International Court of Justice (ICJ) ahead of a decision expected Tuesday on its long-running border dispute with Somalia.
"In addition to withdrawing its participation in the ongoing case, Kenya … has also joined many other members of the United Nations in withdrawing its recognition of the court's compulsory jurisdiction," the foreign ministry said in a statement.
Kenya had indicated in March that it would no longer attend the tribunal's hearings after the Hague-based court refused to allow further delays in the case. A final decision is expected on Tuesday.
The two neighbouring countries in the Horn of Africa have been fighting for years over a part of their maritime border in the Indian Ocean, which they claim contains oil and gas deposits. Somalia, located northeast of Kenya, wants to mark its maritime border with Kenya as an extension of its land border, heading southeast.
Kenya, on the other hand, wants the border to run in a straight line eastward across the sea, giving it more territory. The disputed water triangle covers an area of over 100,000 square kms.
Nairobi has maintained sovereignty over the disputed area since 1979. Somalia has taken the dispute to international courts after claiming that all diplomatic attempts to end it have failed.