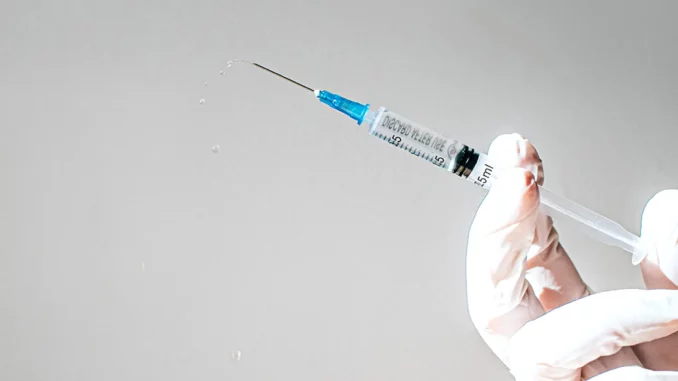 The Nigerian federal government wants to introduce mandatory vaccination for its employees. The authorities have announced that federal employees who have not been vaccinated will not be allowed to enter their offices from December 1.
The vaccination requirement applies to all employees in government institutions and services, whether they are in Nigeria or in diplomatic missions abroad.
"From December 1, 2021, all federal government employees without exception will be required to show proof of Covid-19 vaccination or present a negative COVID-19 PCR test result conducted within 72 hours to access their offices," confirms Boss Mustapha, chairman of the National Commission on Covid-19 and secretary general of the federal government.
However, the measure will be difficult to comply with, Nigeria having received less than 10 million doses of vaccine for a population of over 200 million.
Two southern Nigerian states had already made vaccination mandatory for access to public places and gatherings, prompting strong reactions.
The decision was appealed to the courts but was overturned by a Federal High Court in Port Harcourt, the capital of Rivers State.
In Abuja, the capital, the federal government's threat does not seem to have the support of some officials.
Vaccination against Covid-19 remains a divisive issue because of the many misgivings observed.
To date, only about 7 million people have received a first dose nationwide and more than 2 million are fully vaccinated, according to the National Primary Health Care Agency.
Nigeria has recorded 219 thousand infections and more than 4,000 deaths since February 2020. The government aims to have 70% of the population vaccinated to effectively curb the spread of the virus.