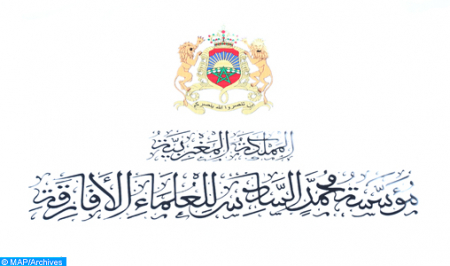 The International Conference of the Mohammed VI Foundation of African Ulema will be held in Abuja, Nigeria, on October 29-31 under the theme "African Islamic Heritage: Between Memory and History", organizers have announced.
This international event, which will bring together nearly 400 participants from 34 countries, aims to showcase the African Islamic heritage, its components, and its stages of development and the contributions of various environments, among many other objectives, says a statement from the event's organizers.
The meeting also aims at the preservation of African Islamic manuscripts in particular, through the identification of their nature, centers, the problems and dangers that threaten them and the ways of promoting and preserving them from deterioration and loss.
Through this international conference, the organizers also seek to establish scientific mechanisms to discover the manuscripts, catalogue them, disseminate and preserve them, using modern technology, as well as restore the damaged ones, digitize them and make them available to researchers, the statement adds.
The conference also aims to explore ways of using these manuscripts for the purpose of cultural and social development, and also to use them in consolidating the values of peace and religious tolerance among the peoples of the African continent, irrespective of the differences in their languages, races and religions.
In order to cover the different aspects of African Islamic heritage, past and present, and how to benefit from it and preserve it, the conference is structured around four sub-themes focusing on African Islamic manuscript heritage; acculturation among African Muslim peoples through common heritage; Islamic manuscript heritage in the Federal Republic of Nigeria; and the reality of African Islamic heritage.
This symposium will be marked in particular by the organization of four training workshops, supervised by Moroccan specialists, on the techniques and methods of conservation of the manuscript.
An exhibition displaying a selection of Moroccan and Nigerian manuscript books will be held on the sidelines of the international conference.
The organization of this symposium is part of the objectives of the Mohammed VI Foundation of African Ulema', embodied particularly in reviving the common African Islamic cultural heritage and working for its dissemination, conservation and safeguarding.