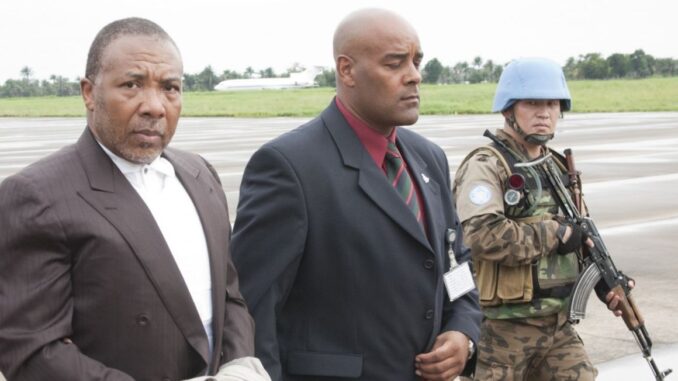 Former Liberian President Charles Taylor, sentenced to 50 years in prison for crimes against humanity for his role during the civil war in Sierra Leone, has filed a complaint against Liberia for "non-payment of his pension.
"In his complaint, the former president claims that the government's action of denying payment of his pension constitutes a violation of his human rights," it says in the press release issued Monday, October 25, 2021 by the court.
The Court specifies that no hearing date has yet been set. Adama Dempster, secretary general of the Civil Society Platform for the Defense of Human Rights in Liberia, said Taylor "has not been convicted of any crimes committed in Liberia, so it does not affect his rights here."
"I think he should receive what the law provides for him," Dempster added.
Charles Taylor, sentenced in 2012 to 50 years in prison for crimes against humanity and war crimes committed during the civil war (1991-2002) in neighboring Sierra Leone, is serving his sentence in a British prison.
The former warlord turned president of Liberia (1997-2003) was convicted of aiding and abetting a campaign of terror to gain control of Sierra Leone by providing arms, ammunition and other logistical support to the Revolutionary United Front (RUF) in exchange for diamonds.
However, he was not prosecuted for atrocities committed in his own country during the civil war (1989-2003).