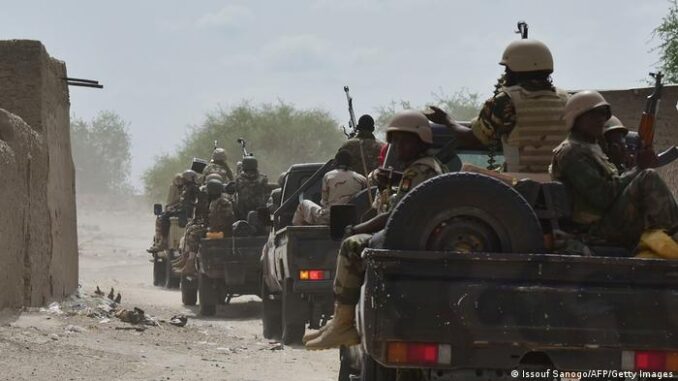 Niger received on Wednesday heavy machine guns and all-terrain vehicles, offered by France to help this Sahelian country regularly targeted by jihadist attacks to fight terrorist groups, the Nigerien Ministry of Defense announced.
Twenty-eight "Masstech" light military pickups and 71 12.7mm heavy machine guns were received and are destined for the special intervention battalion located in Dosso, in southwest Niger, the ministry said.
"Niger is facing with courage and determination terrorist groups with barbaric methods," said Alexandre Garcia, the French ambassador to Niger, during a ceremony in Niamey.
Alkassoum Indatou, Niger's Minister of Defense, welcomed France's "participation" in "the rise in strength" of Niger's army "in the fight against terrorism and cross-border crime.
Niger has been hit for several years by deadly attacks by jihadist groups, particularly in the west near Mali, where the Islamic State group is present, and in the southeast bordering Lake Chad and Nigeria, which has become a hideout for the Boko Haram group and its rival and dissident Iswap (Islamic State in West Africa).
In its fight against armed Islamists, Niger benefits from logistical and training support from France and the United States, which have military bases there. Thanks to support from Germany, in mid-July Niger inaugurated a training center for its anti-jihadist special forces in Tillia, in the Tahoua region (west near Mali).