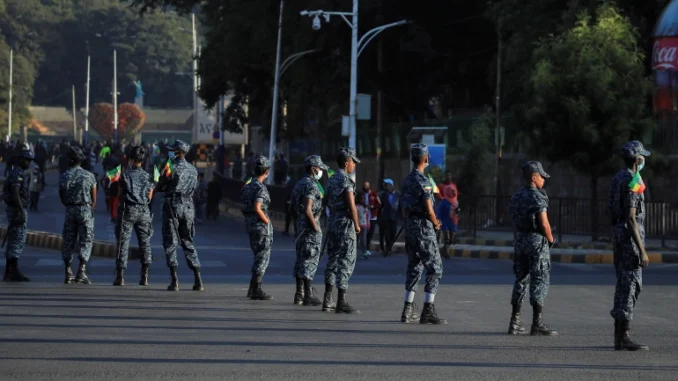 Sixteen Ethiopian U.N. staff were detained Tuesday by the authorities after a major raid targeting Tigrayans, as the international community continues to believe in a diplomatic "window of opportunity" to end the conflict between the government and rebels.
The arrests follow a state of emergency declared last week by Prime Minister Abiy Ahmed's government amid fears that fighters from the Tigray People's Liberation Front (TPLF) and the Oromo Liberation Army (OLA) could march into the capital.
Human rights activists have denounced the emergency measures and accused the government of increasing arbitrary arrests on the basis of ethnicity. Thousands of people have reportedly been detained since last week.
Sixteen local U.N. employees were still detained in the evening while six others were released, said Tuesday the spokesman for the world organization in New York, Stephane Dujarric, saying he had not received "any explanation" for their arrest.
"We are of course actively working with the Ethiopian government to secure their immediate release," he added.
"The information seems to suggest arrests on the basis of ethnicity," said U.S. diplomatic spokesman Ned Price in Washington. "Arrests and harassment by security forces on the basis of ethnicity are totally unacceptable," he said.
Recurrent tensions oppose the Ethiopian government and the United Nations. At the end of September, Addis Ababa expelled seven senior UN officials for "interference".