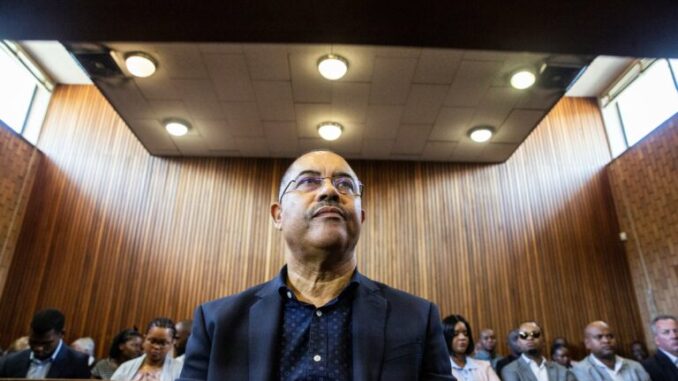 Former Mozambican Finance Minister Manuel Chang, detained in South Africa, will be extradited to the United States to stand trial in the "hidden debt" scandal involving secret loans of 1.8 billion Euros, South African justice announced Wednesday.
"Mr. Manuel Chang must be extradited to the United States to stand trial," Judge Margaret Victor said, adding that the former minister "stands accused of corruption of the highest order."
In office from 2005 to 2015, Manuel Chang is accused of having received several million euros in bribes. The American justice system has taken up the case because some of the money passed through it.
The case concerns secret loans granted by foreign banks to Mozambican state-owned companies and guaranteed by the state, officially for contracts for fishing equipment and maritime surveillance.
The Mozambican justice system opened a trial in August and heard 19 defendants, all close to the government, suspected of being involved in the scandal that came to light in 2016 and plunged the country into its worst financial crisis: the IMF suspended its budgetary aid and Mozambique defaulted.
Current President Filipe Nyusi, then defense minister, was named in several testimonies. He was summoned to appear in court in London in October.
Proceedings related to the case are also underway in Switzerland and South Africa.
Manuel Chang was arrested at Johannesburg airport in December 2018 while in transit to Dubai.