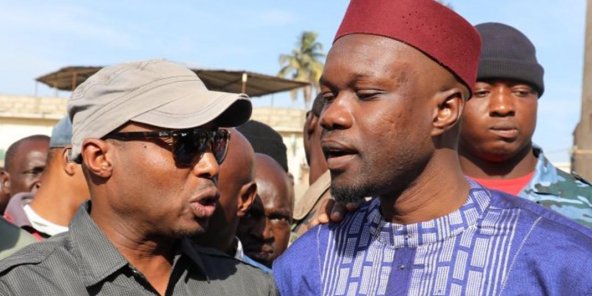 Three staunch opponents of Senegal's government, Ousmane Sonko, Malick Gakou and Barthélémy Dias, were arrested Wednesday in Dakar during a disturbance on the way to the court where Mr. Dias was to appear, a spokesman for Mr. Sonko's party and a lawyer said.
No confirmation or denial was obtained from the police and authorities.
Mr. Dias, a candidate for mayor of Dakar in January 2022, took the road on Wednesday morning, in a motorcade and in the company of Mr. Sonko and hundreds of supporters, to the courthouse where he was to face an appeal with other defendants in the death of a man shot dead in 2011 amid political violence.
The progress of the convoy through the streets of Dakar gave rise to clashes between supporters of the two men and the police.
Ousseynou Ly, spokesman for Mr. Sonko's Pastef party, told that the two men had been arrested.
"We do not yet know the reason for their arrest, and we do not know where they were taken," he said.
A lawyer for Mr. Sonko, Khouraissy Ba, also said the two men were in the hands of the police, without further details.
The appearance of Barthélémy Dias, mayor of Mermoz-Sacré-Coeur, a district of Dakar, raised fears of an escalation similar to that triggered in March by the summoning of Ousmane Sonko by the judge.
At 6 p.m., the three men were released without charge.