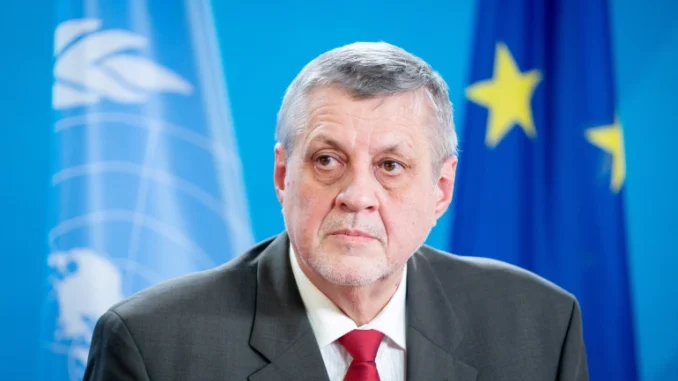 With one month to go before the elections in Libya, the UN representative, Jan Kubis, has just announced his resignation. The Slovak diplomat had only been in office since last January. He replaced Ghassan Salamé, after more than ten months of vacancy.
The UN says it is aware of the bad timing, but assures that it will do everything to find a replacement as soon as possible to ensure continuity. Faced with this unexpected decision, it was difficult to hide embarrassment and surprise on Tuesday in the corridors of the organization in New York.
The secretary-general's spokesman was not yet able to say when Jan Kubis would leave, but he did suggest that Antonio Guterres was not that surprised. The secretariat and the Security Council had argued for a transfer of the post from Geneva to Tripoli, to ensure better mediation. The Slovak was against the move.
This position of representative in Libya has already caused a lot of ink to flow last year with the resignation of Ghassan Salamé at the beginning of the pandemic. Then, with the ten long months without a replacement as the permanent members of the Security Council could not agree. And finally, while a candidate, Nickolay Mladenov, was unanimously accepted and was to be officially appointed, he threw in the towel almost without explanation.