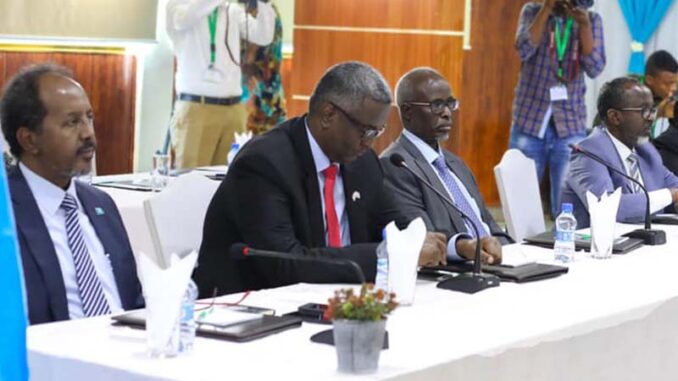 This process is designed to elect, region by region, a lower house of Parliament by the end of December. Together with the Senate, it is this lower house that will then elect a successor to the outgoing president, who is seeking a new term. But the results of the elections already held are almost systematically contested.
Nothing could convince the fifteen united candidates of the Somali opposition. Neither the assurances given to them by Prime Minister Mohamed Hussein Roble, whom they met on Sunday. Neither those of the independent commissions in charge of the election, which they say are under influence.
In a joint statement, the opposition candidates said that "what is happening now cannot be called an election. It is pure and simple looting. They called for a suspension of the process and a meeting, including with Somalia's "international partners".
The opposition has been accusing President Farmajo for weeks of electing his relatives through fraud and corruption. His controversial former intelligence chief, Fahad Yassin, was recently elected in the Galmudug region under conditions that were contested even within his own clan. In the South-Western province, a former Speaker of Parliament was simply prevented from running.