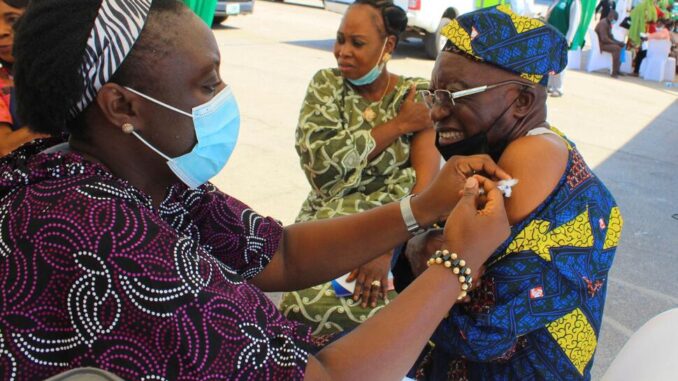 The new Omicron variant has appeared in West Africa. Three cases of this Covid-19 variant have been detected in Nigeria, in people who had travelled to South Africa. Health authorities admit that there could be more cases.
The announcement was made today by the Nigerian Centre for Disease Control. A revelation that was undoubtedly at the heart of discussions this Wednesday morning between President Muhammadu Buhari and his South African counterpart Cyril Ramaphosa, visiting Abuja.
These people who arrived in Nigeria last week have been placed in isolation. They are being monitored and contact tracing is underway, but the director of the Nigerian Centre for Disease Control acknowledges, "it is no longer a question of whether there are more cases of the new variant in the country, but when they will be found.
Ghana, its West African neighbour, also announced on Wednesday that it had detected its first cases of the Omicron variant in travellers from Nigeria and South Africa.
After South Africa announced the discovery of this new variant of Covid-19, Nigeria imposed a test two days after the arrival of travellers, in addition to the test that was already carried out one week after their entry into the country. But overall, these tests are insufficient in Africa's most populous country.