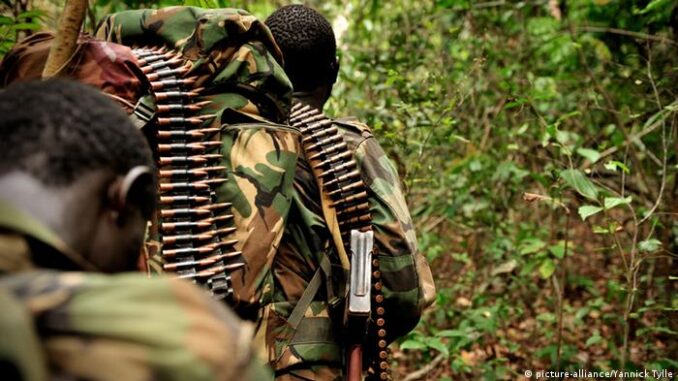 Ugandan troops involved in the operation launched on Tuesday in consultation with Kinshasa against the Allied Democratic Forces (ADF) rebels continued their deployment in eastern DRC on Wednesday, witnesses said.
''They arrived with armoured cars, they are on board accompanied by members of the local security services," said a freelance journalist based in Nobili (North Kivu), on the DRC-Uganda border.
This is where the first Ugandan ground forces were seen entering Congolese territory on Tuesday, after air strikes and artillery fire targeted ADF positions from Uganda.
In addition, according to a senior Congolese military official, reinforcements of men from the Armed Forces of the DRC (FARDC) have been sent from South Kivu to Beni, the capital of North Kivu.
On Tuesday, the Ugandan army spokeswoman said the bombed targets had been "successfully hit", adding that the hunt for "terrorists" would continue with ground operations.
The FARDC spokesman referred in the evening to "search and control operations" of the bombed ADF positions, adding that an assessment of the operation would soon be made public.